All That Glitters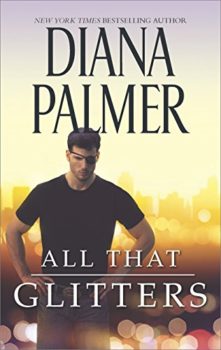 May 1, 1996
Paperback, e-Book
Look for All That Glitters, the exciting new novel from Diana Palmer, available from HQN books Jan 30, 2018. Pre-order your copy today!
Determined to put the secrets of her painful childhood behind her and make it in the world of New York fashion, Ivory worked hard to win a prestigious design contest, a great new job, and the love of her talented new boss. But the ghosts of Ivory's past refuse to rest, and now they threaten to destroy everything she holds dear, including her new love.
Originally published May 1995 writing as Susan Kyle for Warner Books in mass market paperback.