After Midnight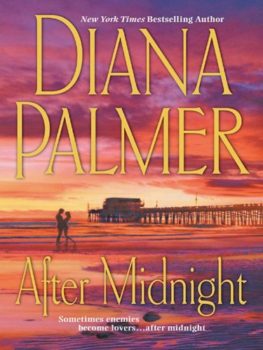 June 15, 2012
e-Book
On exclusive Seabrook Island, South Carolina, Nicole Seymour is simply Nikki—not the glamorous political fund-raiser she is in Charleston. It's her spirited innocence and laughing green eyes that draw Kane Lombard to her from the moment they first meet on the beach.
Although he seems as casual and unassuming as any vacationer, Nikki knows who Kane really is: a wealthy Houston oilman… and her brother's biggest political rival. When Kane discovers the truth about Nikki's identity, his desire turns instantly to distrust. Now Kane and Nikki find themselves pitted against each other in a battle that tests their loyalties and their desires. But even the most passionate enemies sometimes become lovers…after midnight.
Originally published by Warner Books in November 1993 under Susan Kyle — this edition is from the ORIGINAL manuscript, not the heavily edited version when it was first published. Several deleted scenes have been added back to the book—some that deal particularly with Phoebe and Cortez. Also published November 2003 by MIRA Books in mass market paperback.