Before Sunrise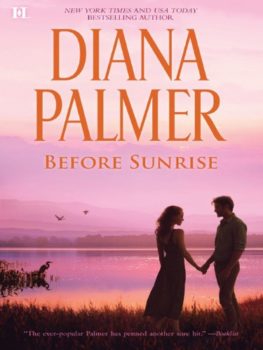 January 31, 2012
Audio, e-Book, Trade Size
Since Jeremiah Cortez broke her heart, Phoebe Keller has devoted herself to her career. As an expert in Native American culture, she has her doubts when an anthropologist claims to have discovered priceless artifacts on a nearby reservation. But before Phoebe can pursue the matter, the professor in question turns up dead—and the FBI sends Cortez to investigate.
Cortez thought he'd left the past behind him—especially his history with Phoebe. Once, she'd sparked his world-weary soul…but he'd had to walk away. Now, seeing the blonde beauty digs up feelings he'd thought buried for good. But he must keep his emotions in check—he has secrets…and one of them revolves around a child with eyes as dark as his own.
As they find themselves entangled in a world of conspiracy and deception, they'll discover something more powerful than anything they've ever known—love.
Originally published July 2005 in hardcover and July 2006 in mass market paperback.