The Best is Yet to Come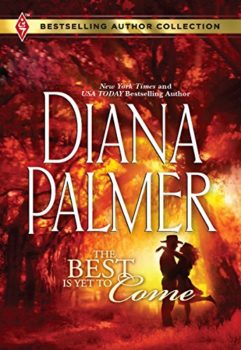 November 15, 2014
Bestselling Author Collection e-Book
THE SECOND TIME AROUND…
As a young secretary, Ivy McKenzie had been hopelessly in love with tycoon Ryder Calaway. But their searing passion—and Ryder's cool rejection—sent innocent Ivy running. Now, five years later, Ryder's magnetic virility was just as daunting—and harder to escape.
Ryder always got what he wanted. Except Ivy. For years he'd waited and longed for her. Now she was free, and Ryder's patience was at an end. This time he would make her irrevocably his. With this second chance, could he convince Ivy that the best was yet to come?
Originally published June 1991 in Silhouette Desire #643 and several reissues in mass market paperback.