Big Sky Winter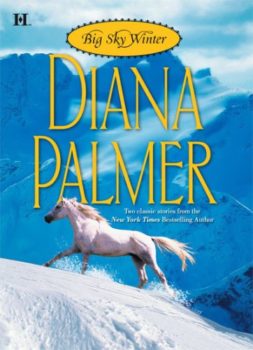 October 1, 2008
Hardcover
Anthology
Rawhide and Lace (originally published September 1986 in Silhouette Desire #306)
When Erin Scott left Ty Wade, she'd vowed never to return. Because of him she'd wrecked her car, her career—and lost their baby. And now Ty wanted her back. Without her, jobs would be lost. The future of the Staghorn Ranch depended on her return. Erin cared deeply for the devoted staff of his ranch. But how could she face the man she most hated—the man with a heart of stone and a will as tough as rawhide?
Unlikely Lover (originally published December 1986 in Silhouette Romance #472)
Mari Raymond's matchmaking aunt had pulled a fast one. She'd tricked oilman Ward Jessup into inviting her young niece to his ranch—and persuaded Mari to accept the invitation and help the elderly rancher write his memoirs. But Mari quickly discovered that Ward was anything but old…and Ward found out that Mari was hardly a helpless young girl. And though they knew they'd been tricked, it didn't look as though either one of them was going to fight the power of Cupid's arrow….