Cattleman's Choice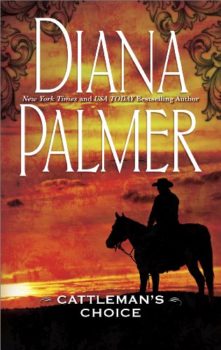 May 14, 2014
e-Book
Carson Wayne had come to Mandelyn Bush with the ultimate request: he needed her to teach him how to treat a lady. No doubt he'd asked the right person—Mandelyn was as polished and feminine as Carson was rough and reclusive. And she was the only person who could reason with him during one of his barroom brawls.
It was too intriguing a challenge to turn down. Mandelyn was curious about what lay beneath the outlaw's hard shell. She suspected that the renegade was really a caring and sensitive man.
But what she hadn't counted on were her own feelings for this irresistible rebel.
Originally published July 1982 in Silhouette Special Edition #33 and numerous reissues in mass market paperback.