Colorado Country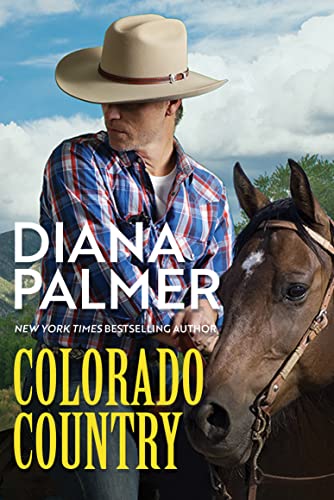 November 29, 2022
Beloved New York Times bestselling romance author Diana Palmer collects two of her celebrated Colorado novellas in one volume—a gift for readers who love heartwarming contemporary romance and gorgeous rugged cowboys, and fans of Carolyn Brown, Linda Lael Miller, and Delores Fossen.
Dear Reader,

Some places just feel like home, no matter where you were born. Colorado is one of those places for me, which is why I've set so many stories in Benton, Colorado. It's beautiful at any time of year but especially in winter, when snow blankets the rugged landscape. Now you can visit Benton with me in these two novellas, "The Snow Man" and "Mistletoe Cowboy," collected in one volume for the first time. Both evoke the majesty of Colorado—and the strength and passion of the men and women who live there.

Meadow Dawson is struggling to manage the enormous ranch she just inherited. Too bad she's not on speaking terms with the one man who can help her out. Cattleman Dal Blake wishes Meadow's dog would quit digging under his fence—and that his pretty neighbor wasn't just as good at getting under his skin. . . .
Widowed schoolteacher Katy is starting over with her young daughter, and she knows the perfect place—her grandmother's Colorado ranch. A runaway Palomino brings reclusive horse wrangler Parker to her door. Parker knows all there is to know about horses, but with Katy, he's learning about the gift of family.

I hope you find as much pleasure in reading these heartfelt and sexy tales as I did in writing them.
Diana Palmer