Darling Enemy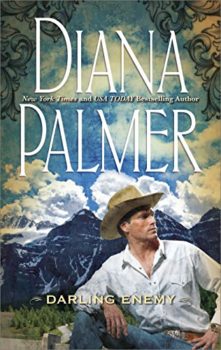 Whitehall Saga Book 3
July 15, 2014
e-Book
Love clash
Teddi Whitehall longed to escape her hectic life as a New York model, and a summer in the wilds of Canada with her best friend's family sounded perfect. But arrogant rancher Kingston Devereaux seemed intent on making her feel anything but welcome. Teddi knew King was convinced she was nothing but a glamorous city girl. She also knew that the truth wasn't about to change his mind. So why did she feel so alive when he was near?
Giving her heart to a man who despised her was bad enough. But why did she have to go and fall in love with her best friend's brother?
Originally published October 1983 in Silhouette Romance #254 and several reissues in mass market paperback.
Other Books in the Whitehall Saga Series