Dream's End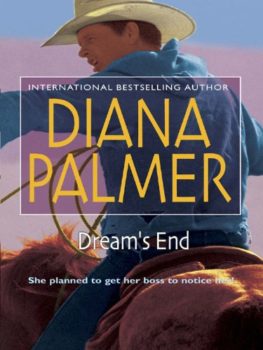 July 8, 2009
e-Book
MAKE IT HAPPEN!
That's what shy secretary Eleanor Perrie was determined to do!
She was fed up with Curry Matherson's treatment of her.
His nontreatment, that is.
Her tall, dark Texan boss—the man who consumed her every thought—barely even looked at her.
It was a situation that called for drastic measures.
It was a situation that called for…a makeover!
Gone were the prim-and-proper outfits, the owlish glasses, the demure hairdo… Out came the stylish dresses, and down came the hair! Curry was stunned.
Was this fabulous, sexy vision really Eleanor?
Originally published under MacFadden Romance #223 in 1980 and reissued in January 2004 in mass market paperback by Silhouette Books.