Escapade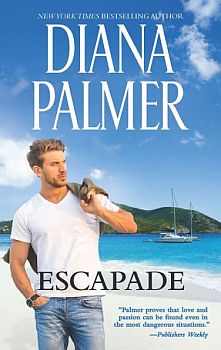 August 28, 2018
HQN Paperback & e-Book
Passion blooms between business rivals in this alluring tale from New York Times bestselling author Diana Palmer.
When her father dies, heiress Amanda Todd inherits a nearly bankrupt newspaper that she's determined to bring back from the dead. But controlling interest lies with mysterious millionaire Joshua Lawson, a man even more stubborn than he is handsome. So she heads off to Josh's Caribbean estate to show him how she can save the failing business. Sparks fly as Amanda and Josh butt heads; she's never been so attracted to any man before, let alone one whose support she needs to resurrect her family legacy. And he knows full well how much is riding on this. Can this beauty convince him he's met his match in business…and love?
Originally published December 1992, writing as Susan Kyle, in mass market paperback by Warner Books.