Hard To Handle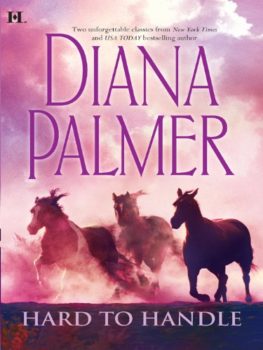 December 22, 2009
e-Book, Trade Size
Box Set
Hunter (originally published in Silhouette Desire® #606, 11/90)
The desert was no place for a female. But as chief of security for a top secret operation, Hunter had his orders, and Jennifer Marist needed his protection. He thought he could handle spending a week on the rugged Arizona plains with the one woman he was determined never to touch…. But he hadn't planned on the lure of Jenny's wild, sweet passion—or on discovering a love he'd never dreamed possible.
Man in Control (originally published in Silhouette Desire® #1537, 10/03)
Ever since DEA agent Alexander Cobb had given Jodie Clayburn a Texas-size brush-off, they'd been sworn enemies. But eight years later, an undercover operation brought them back together again. This cynical Long, Tall Texan couldn't believe the baby-faced schoolgirl was now an understated beauty who electrified his senses and his heart. Or that she'd help him crack the drug-smuggling case that threatened all of Jacobsville. Tantalized to the core, Alexander would risk everything to possess—and protect—the untouched young woman. This fearless secret agent always got his man—or in this case, woman. But this time, would the man in control get caught in his own web of danger…and desire?
Hard to Handle originally published March 2007 in trade paperback.