Heather's Song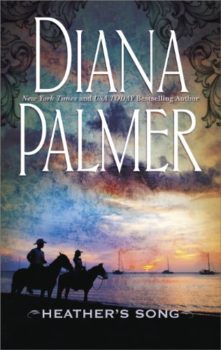 Big Spur, Texas Book 1
May 14, 2014
e-Book
ALL SHE EVER WANTED
Cole Everett watched Heather Shaw grow from a child into a girl hovering on the edge of womanhood…and then watched her walk away from him to make it as a singer. Just as her career is taking off, an accident brings Heather back to the ranch and back to Cole.
But it is far from a happy homecoming. Heather is confused by her growing awareness of Cole as a man, and hurt by how much he hates her for leaving. Yet he refuses to ask her to stay. What will it take to convince him that the song in her heart is only for him?
Originally published July 1982 in Silhouette Special Edition #33 and numerous reissues in mass market paperback.
Other Books in the Big Spur, Texas Series