Her Kind Of Hero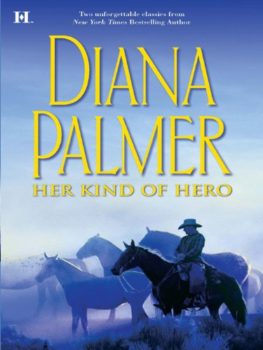 July 8, 2009
e-Book
Box Set
The master of romance presents two classic tales of unforgettable men and the women who claim them, in this single volume.
The Last Mercenary (originally published in Silhouette Special Edition #1417, 09/01)
Micah Steele was all set to retire his gun—until a woman from his past was kidnapped by his sworn enemy. Traveling far and wide to rescue Callie Kirby was less daunting than trying to combat his potent desire for her. The trust between them had been shattered years before, but given a second chance, Micah knew his greatest wish was to convince Callie to forget the past, and surrender her heart.
Matt Caldwell: Texas Tycoon (originally published in Silhouette Special Edition #1297, 01/00)
Though countless women had tried to lasso Jacobsville's most-sought-after bachelor, none had managed to catch Matt Caldwell's eye. But the mysterious Leslie Murry was about to change all that. Despite the fact that his new employee roused his temper as no one had before, she also brought out his every protective instinct. The innocent Leslie clearly ached for a man's tender touch, and Long, Tall Texan Matt Caldwell was ready to make it his top priority to sweet-talk Leslie into becoming his bride.