He's My Cowboy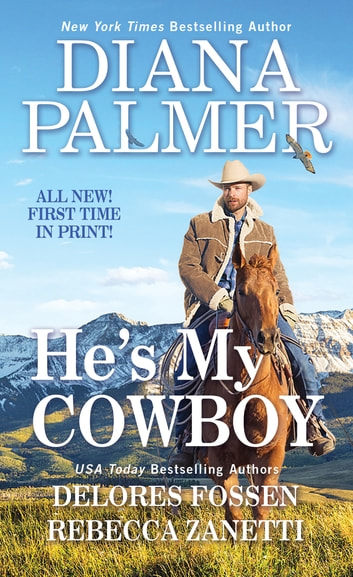 June 27, 2023
Zebra
Anthology
In a charming western anthology headlined by one of the most trusted writers of western romance, three bestselling authors offer stories of sexy cowboys finding their perfect matches.
THE HAWK'S SHADOW * Diana Palmer
Gil needs to prove himself in his new role as sheriff's investigator. That means working alongside a hotshot expert from the state crime lab who's come to Colorado to help untangle a long-ago mystery. But if they stop butting heads, they might discover a surprising connection . . .
RESCUE: RANCHER STYLE * Rebecca Zanetti
Leaving the Marines and returning to Redemption as heir to the family ranch—and guardian to three wayward teenagers—Greg is in way over his head. But he's learned some deadly lessons since leaving his first love behind. And when she's in danger, nothing will stop him from saving her.
A COWBOY KIND OF ROMANCE * Delores Fossen
After eight years in the Air Force, Brenna's hanging up her uniform and returning home to Loveland, Texas. News of her parents' separation has shaken her faith in love, even if the whole town is eager to matchmake between Brenna and her high-school flame. But never underestimate a cowboy's powers of persuasion . . .