Hunter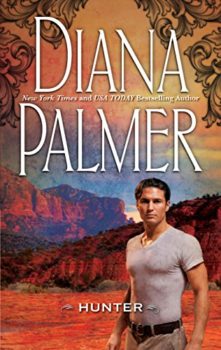 The Marist Sisters Book 2
August 17, 2015
e-Book
New York Times bestselling author Diana Palmer serves up HUNTER, a fan-favorite Man of the Month, for your reading pleasure!
Phillip Hunter is a strong, independent loner who bears his Native-American heritage with pride. He's also able to overcome the most life-threatening dangers with ease. But his next assignment as chief of security for a top-secret operation brings him into contact with geologist Jennifer Marist. Suddenly, Hunter finds himself tempted to overstep his orders to protect Jenny from all danger and take her into his arms…
The mission soon proves the ultimate challenge of his career—spending a week on the rugged Arizona plains with the one woman he yearns for above all others, and the one he is determined to keep at arm's length. But Hunter never planned on facing the allure of Jenny's wild, sweet passion—or on discovering a love he'd never dared dream could be his.
Originally published November 1990 in Silhouette Desire #606 in mass market paperback and reissued numerous times.
Other Books in the The Marist Sisters Series