If Winter Comes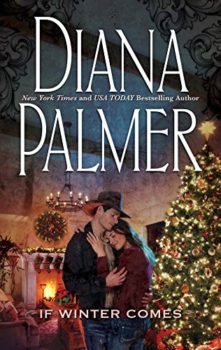 December 15, 2014
e-Book
A mayor tries to win the election—and a journalist's heart—in New York Times bestselling author Diana Palmer's popular story, IF WINTER COMES.
Charismatic Phoenix mayor Bryan Moreland had already won the devotion of his constituents, and was well on the way to bringing reporter Carla Maxwell to his side…until she found out that the heart-stoppingly handsome leader wasn't all he claimed to be. Rumor had it the popular politician was an embezzler.
It was just a rumor, Carla told herself. As a reporter, she'd have to get to the bottom of it, but as a woman, she wanted nothing more than to lose herself in sexy Mayor Moreland's arms. Or was that exactly where he wanted her, for reasons other than love and desire?
Originally published 1981 in McFadden #268 mass market paperback and numerous Silhouette/Harlequin reissues.