Mistletoe Cowboy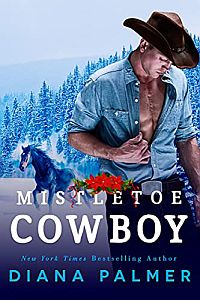 September 28, 2021
Harlequin eBook
In this heartwarming story of holiday romance, one cowboy is ready for love—whether he knows it yet or not . . .
Horse whisperer Parker doesn't drink, smoke, or gamble, and he doesn't have much to do with women, either. But that may change when a runaway Palomino leads him to his small Colorado town's new schoolteacher. Widowed Katy, and her sweet daughter, are new in Benton. But while the little girl can't even ride yet, Katy's not new to horses or ranching. It seems she and Parker have a few things in common—including hearts in need of healing. With Christmas around the corner, could kisses under the mistletoe bring the handsome wrangler the gift of his very own family?
Originally published September 2020 within the Christmas Kisses with My Cowboy anthology in mass market paperback, eBook and audio by Kensington/Zebra.