Mountain Man (Originally Woman Hater)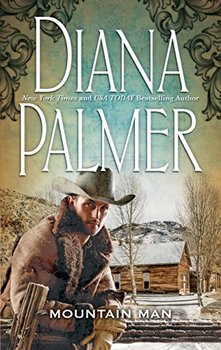 January 18, 2016
e-Book
New York Times bestselling author Diana Palmer revisits a fan-favorite tale, in which a Woman Hater realizes that he's the perfect Mountain Man for one special woman…
Everyone in Nicole White's office knew their boss's mysterious older brother kept away from women at all costs. After being burned in the past, brooding Winthrop Christopher was now twice shy, to say the least. So when Nicole traveled to Winthrop's Montana home, she was prepared for a standoffish host…and instead found the most intriguing man she'd ever met.
After his ex-fiancée left him high and dry, Winthrop refused to give any woman the time of day. Despite his determination to keep young Nicki at bay, however, this Montana man unexpectedly found himself desiring love again. Could Winthrop learn to put aside his deep-seated mistrust and learn to love the innocent beauty who stole his heart?
Originally published October 1987 in mass market paperback as WOMAN HATER in Silhouette Romance #532.