Mystery Man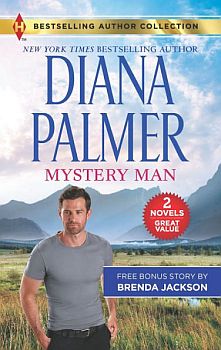 August 27, 2019
Harlequin mass market paperback, e-Book
BESTSELLING AUTHOR COLLECTION
Reader-favorite romances in collectible volumes from our bestselling authors.
A HIDDEN DANGER
Tycoon Canton Rourke has fallen on hard times. When he planned a vacation with his daughter to escape the pressure of rebuilding his company, he didn't think he would find himself in another hotbed of trouble. Yet Canton is now beset and besieged—and all because of his neighbor, Janine Curtis. The woman is out to get him. He's sure of it. He came to Mexico to relax, not catch bandits and track kidnappers!
As a famous thriller writer, Janine traveled to Mexico to get inspiration—and keep an eye on her parents while they work at a new archeological dig. Janine could care less what the brash single father thinks of her. However, it's hard to ignore how her knees buckle every time he rescues her. She's falling for this man who is shrouded in mystery, but is it worth the risk?
FREE BONUS STORY INCLUDED IN THIS VOLUME: Cole's Red-Hot Pursuit by New York Times bestselling author Brenda Jackson (originally published June 2009 in Silhouette Desire #1874 in mass market paperback)
Mystery Man was originally published March 1997 in Silhouette Romance #1210 and reissued numerous times, including April 2014 in eBook.