Nelson's Brand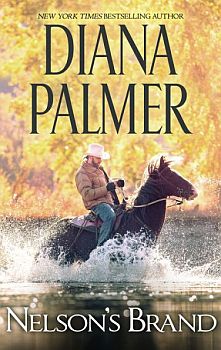 August 12, 2019
Harlequin e-Book
Two loners fight to overcome their haunted pasts in this fan-favorite story from New York Times bestselling author Diana Palmer.
Allison Hathoway devoted herself to helping others…until life as she knew it was snatched away from her. Now, all she wants is to hide away from the world, licking her wounds. But one rogue cowboy might change all that for good.
When Gene Nelson discovered the scandalous truth about his family, he realized his whole life was a lie. Ever since, he's been footloose and reckless with his reputation. There's something different about secretive Allison, though, even if his heart warns him away…at all costs.
Originally published December 1990 in Silhouette Desire #681, reissued August 1997 by Silhouette, February 2014 with bonus book by Kathie Denosky and May 2014 in eBook.