The Rancher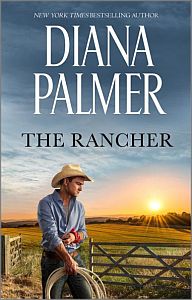 Skylance Ranch (Brannt Family) Book 2
January 11, 2021
Audio, e-Book
New York Times bestselling author Diana Palmer revisits a classic tale of hot days—and nights—on the Texas range!
Cort Brannt, heir to the Skylance Ranch empire, has a constant flow of women galloping into his life. Still, the handsome lone wolf sends them on their way just as quickly, refusing to let anyone lasso his heart. But everything changes when a pretty, vivacious neighbor named Maddie Lane, catches his eye. Has the most eligible bachelor in Branntville met his match after all?
Originally published December 2012 in Harlequin Special Edition #2227 in mass market paprback and eBook.
Other Books in the Skylance Ranch (Brannt Family) Series