Storm Over the Lake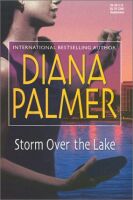 August 6, 2009
e-Book
The Perfect Revenge?
Three years ago, spirited reporter Dana Meredith had ruined — and lost — the only man she'd ever loved.
Now businessman Adrian Devereaux seemed bent on evening the score with the woman who'd cost him his empire—and his heart. Dana felt as though she was facing time in hell and her boss was the devil himself! And yet . . . there were those precious moments when Adrian swept Dana off her feet with his exquisite tenderness. Could Adrian have already attacked . . . with sweet intent?
Originally published as MacFadden Romance #139 in 1979 and reissued September 2002 in mass market paperback by Silhouette Books.