To Have and to Hold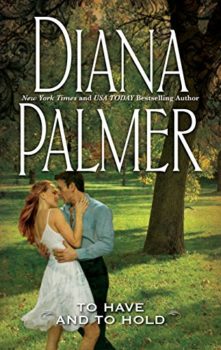 December 14, 2015
e-Book
Are her unknown boss and the sexy mystery man next door one and the same? Find out in New York Times bestselling author Diana Palmer's acclaimed story, TO HAVE AND TO HOLD!
Who is Cal Forrest? wonders shy Madeline Blainn. Her new neighbor is undeniably gorgeous. He's also older and worldlier, but nevertheless, Maddy finds herself drawn to the man. Something about him seems oddly familiar, but she's had no time for a personal life since her fiancé passed away days before their wedding. Maddy does her best to stop thinking about the irresistible Cal. But as the secrets between them grow, so does the attraction. Can they confess their hidden desires in time for true love to blossom?
Originally published 1979 in McFadden Romance #150 and July 1990 in Silhouette Duets Book #6 (To Have and To Hold / The Cowboy and The Lady) in mass market paperback.