Unlikely Lover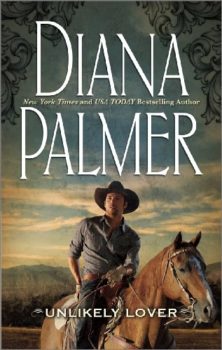 Rawhide and Lace Book 2
April 15, 2014
e-Book
"The boss is fading fast. His last request is that a writer compose his memoirs" was Aunt Lillian's plea. Helping the elderly oilman seemed natural to Mari. But Ward Jessup was anything but old and sickly….
"Poor little Mari," her aunt fretted. "I'm worried about her state of mind-deep emotional scars." Ward's sympathy went out to Lillian's niece, and he invited Mari to the ranch. But the woman who arrived was hardly a helpless little girl….
Though they knew they had been tricked, neither could fight the power of Cupid's magic arrow.
Originally published December 1986 in Silhouette Romance #472 and reissued numerous times.
Other Books in the Rawhide and Lace Series