Secret Agent Man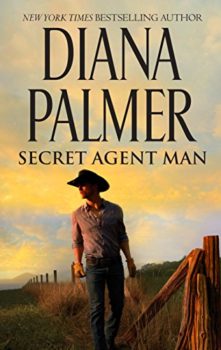 Men of the Hour Book 3
September 14, 2015
e-Book
Revisit a tale of love and suspense in New York Times bestselling author Diana Palmer's SECRET AGENT MAN!
Corporate security expert Lang Patton is one of the most capable men…except when it comes to love and commitment. The former secret agent has endured his fair share of emotional scarring and he's not looking to get himself mixed up in affairs of the heart. That is, until his ex-fiance, Kirry Campbell, reenters his world.
Kirry desperately needs Lang's help. Her life is in danger, and he's the only one who can protect her. She knew Lang had broken their engagement because she wanted promises from him he couldn't fulfill, but he'd never left her heart. Now she requires his skills to protect her from a violent pursuer. In the process, they might just rediscover a love worth dying for…
Originally published January 1994 in Silhouette Desire #829 in mass market paperback.
Other Books in the Men of the Hour Series