The Morcai Battalion: Invictus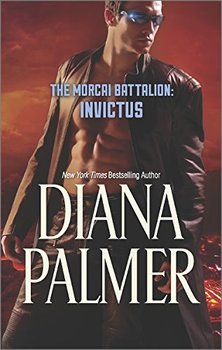 Morcai Battalion Book 3
November 24, 2015
Paperback, Audio, e-Book
For almost three years, Dtimun, the enigmatic and mysterious Cehn-Tahr commander of the Morcai Battalion, has been at war not only with the Rojok Dynasty…but also with his feisty medical chief of staff, Dr. Madeline Ruszel.
Now a surprising visitor from the future has charged them with the rescue of the enemy, field marshal Chacon. To ensure success, both Madeline and Dtimun must make personal sacrifices and attempt a dangerous mission behind enemy lines. Sparks fly as each twist and turn throws them closer together than they've ever been before, but can they resist acting on desires they have long denied?
If their plans are discovered, they face exile by their own governments and possibly even execution. If they do not act, the future will see the end of civilization itself…
Originally published November 2010, writing as Susan Kyle, in eBook format for Luna Books.
Other Books in the Morcai Battalion Series