The Winter Soldier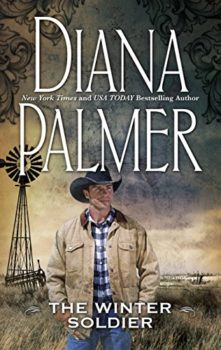 Soldiers Of Fortune Book 5
May 16, 2016
e-Book
Head back to Jacobsville, Texas, in New York Times bestselling author Diana Palmer's fan-favorite tale, The Winter Soldier!
Most everyone in town steered clear of taciturn Cy Parks. However, lovely young Lisa Monroe wasn't exactly quaking in her boots at the sight of Cy; instead, she electrified the formidable loner with her sweetly tantalizing kisses. Their fiery passion escalated when the winter soldier returned to the line of duty…and claimed the lovely Lisa as his wife, but only to shield her from a revenge-seeking desperado. Against his own will, Cy found himself getting mighty possessive over this enchanting woman who needed the type of safeguarding only he could provide. But who would protect the beguiling bride from him…?
Orignially published March 2001 in Silhouette Desire #1351 in mass market paperback.
Other Books in the Soldiers Of Fortune Series