A Long Tall Texan Summer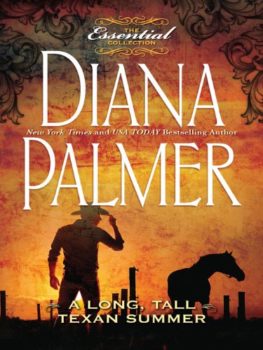 Long, Tall Texans Anthology 14
June 1, 1997
e-Book
Men from Jacobsville, Texas, are a different breed—they are men of iron, forged to long-lasting steel under the hot Texan sun. And tough to convince in matters of the heart….
TOM WALKER: Elysia Craig thought he was a love-'em-and- leave-'em type of guy, when in reality once love lassoed his heart, he could never let go….
DREW MORRIS: The faithful widower didn't know what hit him when Kitty Carson landed as his assistant. Calamity Jane, meet the doctor who can heal your heart!
JOBE DODD: No one would have believed the rugged rancher would ever settle down—until Sandy Regan made it her mission to tame him!
Three lonesome Texas bachelors, three spirited women, three unforgettable tales of love.
Other Books in the Long, Tall Texans Series