Long, Tall and Tempted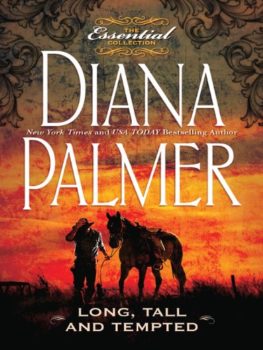 Long, Tall Texans Book 12.5,13.5,14.5
October 1, 2011
The Essential Collection e-Book
Anthology
Three untamed Texas men are about to meet their matches—ready or not!
REDBIRD "Long, Tall Texans Book 13" (Originally published March 1995 within the mass market paperback ABDUCTION & SEDUCTION anthology for Silhouette Books and October 2011 within the eBook anthology LONG, TALL AND TEMPTED and December 2014 as a standalone eBook for Harlequin.)): After years of heartache and drama, musician Hank Shoeman has come to the conclusion that love is nothing more than a nuisance! But a few days stuck in a mountain retreat with a beautiful woman could change the mind of any man….
PAPER HUSBAND "Long, Tall Texans Book 15" (originally publised October 1996 within Husbands On Horseback in 2 in 1 Harlequin Romance #3427 in mass market paperback): Hank Grant is not interested in marriage—been there, done that. But if it means saving his ranch then he'll commit, as long as it remains a business transaction. Of course, he didn't expect his wedding night to feel so real…and so right!
CHRISTMAS COWBOY "Long, Tall Texans Book 17" Originally published November 1997 within the anthology Lone Star Christmas with Joan Johnston in petite hardcover by Silhouette Books and November 2016 as a standalone eBook for HQN.: Corrigan Hart hasn't escaped life without a few bruises, and it seems neither has Dorie Wayne—his long-lost love. After fleeing town from his rejection eight years ago, Dorie is finally back. Is she willing to give Corrigan another chance, before it's too late for both of them?
Other Books in the Long, Tall Texans Series