Love with a Long, Tall Texan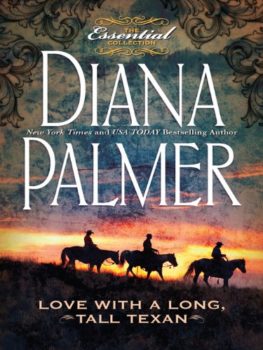 Long, Tall Texans Anthology 18
August 1, 1999
The Essential Collection e-Book
Anthology
They're long and lean…and impossible to resist. Mavericks through and through. And they have all the ladies in Jacobsville swooning. But not just any woman can tame these rugged Texans and make them give up their bachelor ways. Because when these Long, Tall Texans fall in love, it's for real, for life, no holds barred….
LUKE CRAIG: The elusive bachelor. He won't be lassoed—until the most infuriating lady he's ever met careens into his life….
CHRISTOPHER DEVERELL: The man on the move. An ambitious reporter is about to break the story of a century—unless he can stop her.
GUY FENTON: The rogue. With a bad-boy reputation, he's beyond redemption. Until a prickly publicist vows to bring him to his knees….
Originally published August 1999 by Silhouette Books in mass market paperback.
Other Books in the Long, Tall Texans Series