Stanton and Garon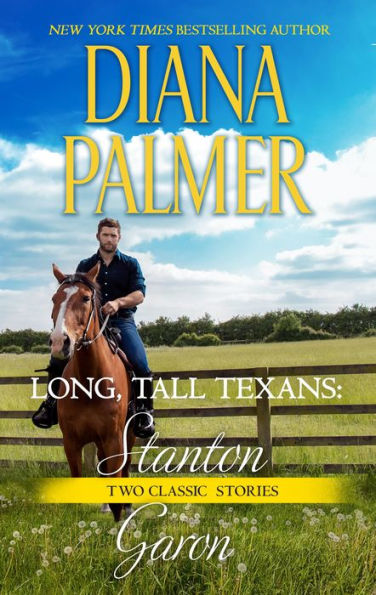 Long, Tall Texans Book 47 & 32
April 19, 2019
HQN eBook
Anthology
New York Times bestselling author Diana Palmer revists two classic tales of Long, Tall Texan love.
Stanton
(originally published July 2015 in hardcover and eBook and June 2016 in mass market paperback as Untamed)
Stanton Rourke lives life on the edge. The steely mercenary is dangerous in every way…especially to Clarisse Carrington, his childhood best friend. But she's a grown woman now, and there are secrets that hold her back from succumbing to her pursuer. As Clarissa struggles to keep her distance, sparks as hot as a Texas summer fly between them. But danger is following Clarisse, leaving her no choice but to rely on Rourke, even as the old wounds lying dormant between them flare up again…
Garon
(originally published June 2007 in hardcover and May 2008 in mass market paperback and June 2012 in eBook as Lawman)
When San Antonio FBI agent Garon Grier buys a ranch in Jacobsville, Texas, the strong, silent loner is hoping to mend some broken family fences. Grace Carver grew up in this quiet Texas town, but because of her troubled youth, she's never considered love—until now. These unlikely allies are brought together when Garon must track an escaped predator. All except one. Now a desperate lawman and the woman who is the lone survivor of a madman's twisted rampage have one chance to put the past to rest….
Other Books in the Long, Tall Texans Series