Lionhearted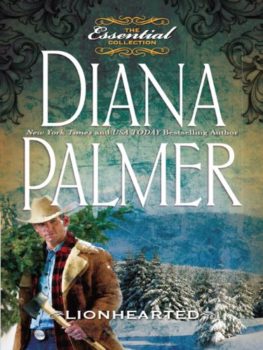 Long, Tall Texans Book 24
December 1, 2002
The Essential Collection Paperback
THE LAST HART BACHELOR GETS LASSOED!
As the holiday season approached, the residents of Jacobsville were whispering about Janie Brewster's hopeless crush on Leo Hart. Up till now, all her efforts to lasso the dynamic cattleman had crumbled quicker than those mouthwatering biscuits the Hart men coveted. However, this time the starry-eyed debutante had come up with the perfect self-improvement campaign to dazzle Leo—she'd become a courageous cowgirl!
Still, her sudden transformation seemed to rouse Leo's formidable temper more than ever. But was it tender yearning—not dark disdain—that gleamed in his eyes when they kissed beneath the mistletoe? Could the last Hart bachelor be on the verge of taking Janie as his bride?
Originally published December 2002 in Silhouette Romance #1631.
Other Books in the Long, Tall Texans Series