Boss Man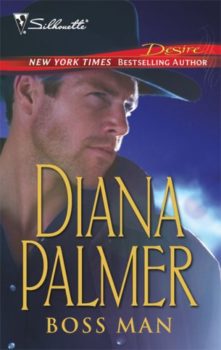 Long, Tall Texans Book 29
November 1, 2005
Bestselling Author Collection Paperback
THE PERMANENT TEMPORARY…
Blake Kemp was a man who knew his own mind and was as stubborn as the day is long in Jacobsville, Texas. As the town's leading lawyer, he had a reputation to uphold, and he didn't want the tender ministrations of his assistant to get in his way — even if he desperately needed her, since those big boots of his did have a tendency to step on toes…
So, of course, the boss man blew up at pretty, gentle Violet, for having the nerve to, of all things, step on his toes, causing her to leave him in a cloud of Texas dust.
But being a smart as well as hardheaded man, Blake could soon see that without his guiding light, his life would be in darkness. Only one thing to do — hire her back and make sure that business didn't mess with matters of the heart…on or off the job!
Originally published November 2005 in Silhouette Desire #1688.
OUT OF PRINT!
Other Books in the Long, Tall Texans Series