Cord and Harley (Originally Desperado and The Maverick)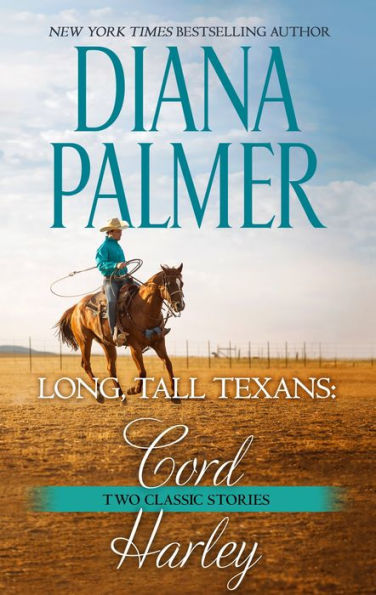 Long, Tall Texans Book 22 & 38
February 11, 2019
Harlequin eBook
Anthology
New York Times bestselling author Diana Palmer delivers two classic Long, Tall Texan romances.
Cord
(originally published July 2002 in hardcover and February 2010 in trade paperback and October 2014 in mass market paperback in eBook as Desperado)
Cord Romero barely survived a murder attempt from an elusive enemy. So the ruthless mercenary resolves to neutralize his foe. In order to get closer to his target, Cord joins forces with childhood friend Maggie Barton. Maggie is no longer the impressionable young woman he once knew, but a tragic secret from her past threatens her relationship with Cord…and sets her up as a pawn for his lethal enemy.
Harley
(originally published December 2009 in Silhouette Desire #1982 in mass market paperback and February 2016 in mass market paperback and eBook anthology as The Maverick)
Cool, composed rancher Harley Fowler finds his world turned upside down when a beautiful whirlwind bumps into him. Investigator Alice Jones has come to Jacobsville, Texas, to solve a deadly mystery, and all too soon, Harley finds himself square in the middle of her case. But sparks fly between the cowboy and the beautiful brunette, leading them to wonder which will win out—true love or a dangerous threat?
Other Books in the Long, Tall Texans Series