Coltrain's Proposal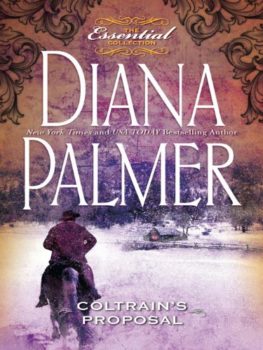 Long, Tall Texans Book 13
July 1, 2011
The Essential Collection e-Book
Dr. Louise Blakely didn't want to love Jeb Coltrain. They were supposed to be partners, running the Jacobsville medical clinic together, but instead, he treated her like the enemy. And yet when Lou tells Jeb that she's leaving, he shocks her by proposing!
It wouldn't be a real marriage, of course…at least, that was Jeb's intent. Then he started to get to know Lou, to let down his guard to her warmth and caring, and everything changed. After so many years of conflict, can he prove to Lou that his love is real?
Originally published September 1995 in Silhouette Romance #1103 in mass market paperback.
Other Books in the Long, Tall Texans Series