Tom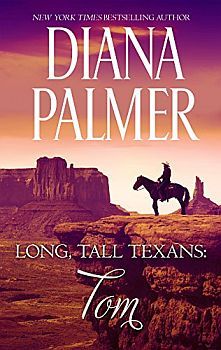 Long, Tall Texans Novella 14a
June 11, 2018
Harlequin eBook
Join New York Times bestseller Diana Palmer as she revisits another unforgettable Long, Tall Texans story!
Tom Walker has never believed in true love. A difficult upbringing hardened his heart many years ago, but Elysia Craig is slowly but surely melting his tough exterior. The innocent blonde makes him want to be a different man. But can Tom change from a rough 'n' tumble bachelor to the forever husband Elysia deserves?
Originally published May 1997 within A Long, Tall Texan Summer in mass market paperback by Silhouette and July 2011 within A Long, Tall Texan Summer in eBook for Harlequin Essential Collection.
Other Books in the Long, Tall Texans Series