Untamed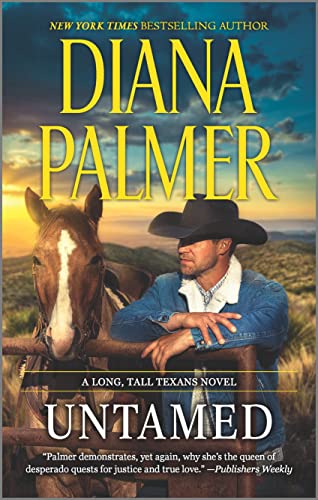 Long, Tall Texans Book 47
January 24, 2023
Hardcover, Paperback, e-Book
THE MOST DANGEROUS MAN IS THE ONLY ONE SHE WANTS…
Stanton Rourke lives life on the edge. The steely mercenary is a menace in every way…especially to Clarisse Carrington's heart. She and Rourke were playmates as children, but she's not the innocent girl he once knew. When tragedy robbed Clarisse of her entire family, her life was changed forever. Besides, she's a grown woman now, and there are secrets that hold her back from succumbing to her pursuer.
As she struggles to keep her distance, sparks as hot as a Texas summer fly between them. But danger is following Clarisse, leaving her no choice but to rely on Rourke, even as the old wounds lying dormant between them flare up again
Originally published July 2015 in hardcover.
Other Books in the Long, Tall Texans Series