The Princess Bride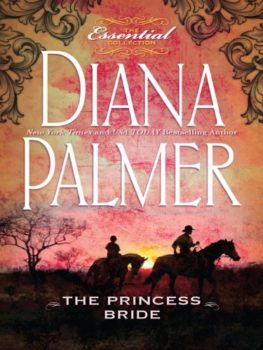 Long, Tall Texans Book 15
July 1, 2011
The Essential Collection e-Book
BE CAREFUL WHAT YOU WISH FOR…
He was everything Tiffany Blair wanted. He was danger. He was love…and she was meant to spend forever with him. Trouble was, Kingman Marshall insisted marriage was for fools. But for better, for worse, Tiffany vowed she'd walk down the aisle as King's bride.
King was equally determined to stay away from Tiffany. He was too old, too jaded and too burdened with secrets to indulge in fantasies of happily-ever-after with a sheltered princess. But if he succeeded in pushing her away, could he truly live without her?
Originally published March 1998 in Silhouette Romance #182 in mass market paperback.
Other Books in the Long, Tall Texans Series