Man in Control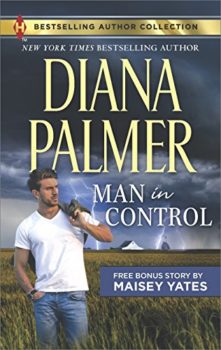 Long, Tall Texans Book 25
December 26, 2017
Bestselling Author Collection Paperback, e-Book
AN UNDERCOVER AFFAIR…
Ever since DEA agent Alexander Cobb gave Jodie Clayburn a Texas-size brush-off, they've been sworn enemies. When he pushed Jodie out of his life, he told himself he was doing the right thing. But eight years later, this cynical long, tall Texan can't believe the baby-faced schoolgirl has turned into such a beauty. Or that he'd have to beg her to help him crack a drug-smuggling case that threatens Jacobsville.
Tantalized to the core, Alexander would risk everything to protect her. In a hot pursuit, the two are drawn closer together. Will the man in control finally get caught in his own web of danger…and desire?
Man in Control was originally published October 2003 in Silhouette Desire #1537 and several times from within Hard to Handle 2-in-1.
FREE BONUS STORY INCLUDED IN THIS VOLUME: Take Me, Cowboy by Maisey Yates (originally published April 2016 in Harlequin Desire #2437).
Other Books in the Long, Tall Texans Series