Diamond Spur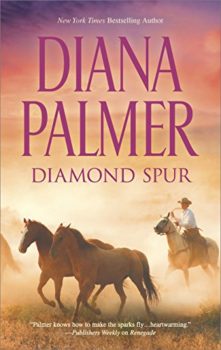 Long, Tall Texans
April 28, 2015
Paperback, Audio, e-Book
New York Times and USA TODAY bestselling author DIANA PALMER serves up one of her most popular Texans—Jason Donavan—in a thrilling story destined to enthrall her many readers!
Texas rancher Jason Donavan is known for his temper, his brooding nature and his deep distrust of women. No one at the Diamond Spur ranch can stand his moods—except Kate Whittman. She might be young, but she knows Jason is the only man for her. Kate wants him more than anything, but he offers her only brotherly protection—until she discovers that Jason's desire for her is as strong as hers for him.
Ever the gruff cowboy, Jason insists that commitment and love aren't for him. So Kate pursues her own life, away from the man she loves. But just when it seems that her fairy tale is coming true, fate brings her back to Texas. To Jason. And to a dream that she'd almost abandoned…
Originally published January 1988, writing as Susan Kyle, by Warner/Popular Library and then November 2002 as a slight rewrite, writing as Diana Palmer for MIRA Books.
Other Books in the Long, Tall Texans Series