Roping the Texan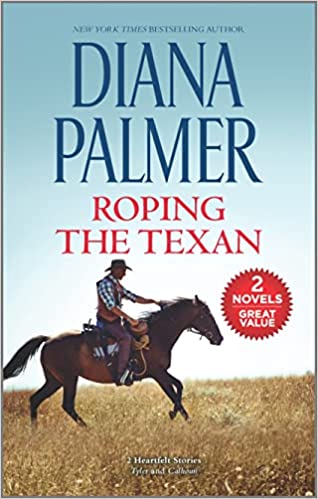 Long, Tall Texans
September 27, 2022
Enjoy two classic Long, Tall Texan stories from New York Times bestselling author Diana Palmer!
Tyler
Nell Regan has learned the hard way that love's not in the cards for her. Nell's life is here in Arizona, running her dude ranch—alone. Until Tyler Jacobs arrives. Most men barely notice shy Nell, yet Tyler makes her feel beautiful in a way she never has before. But she's not about to mistake kindness for love. Not again.
Calhoun
Abby Clark is sick of being treated like a child. Sure, handsome Calhoun Ballenger and his brother took her in when she was just a girl, but that was a long time ago. She's not like the worldly girlfriends Calhoun usually dates, but Abby is determined to win his heart. Can she show the man of her dreams she could be the woman he's always wanted?
New York Times Bestselling Author
2 Heartfelt Stories
Tyler and Calhoun
Other Books in the Long, Tall Texans Series