Texas Tycoon & Hidden Pleasures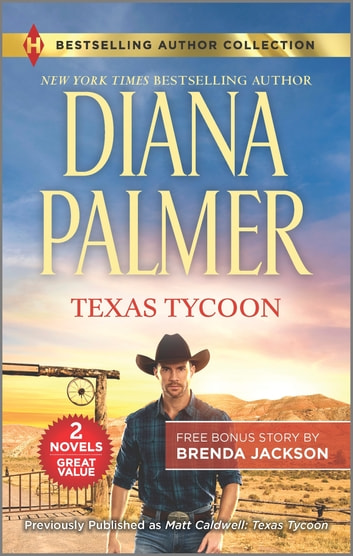 Long, Tall Texans
June 27, 2023
Harlequin
Anthology
BESTSELLING AUTHOR COLLECTION
Reader-favorite romances in collectible volumes from our bestselling authors.
Texas Tycoon by New York Times bestselling author Diana Palmer Matt Caldwell must be the hardest-hearted man in the Lone Star State. The last thing he wants to do is open up to a woman and risk getting hurt…until his beautiful new assistant walks through the office door. Leslie Murray is on the run and in need of a protector, stat—her new boss just might be up for the job. But when Leslie suddenly finds herself in Matt's strong arms, she wonders if she could be the one to knock down the bachelor's protective walls and finally bring love to this long, tall Texan.
FREE BONUS STORY INCLUDED IN THIS VOLUME!
Hidden Pleasures by New York Times bestselling author Brenda Jackson
The moment their paths crossed again at an auction, Galen Steele knew Brittany Thrasher was special. If she wants the house he just won so badly, how far is she willing to go to get it? That's when the Phoenix entrepreneur makes her an offer he fully expects her to refuse. All she has to do is be his lover for a week…
Other Books in the Long, Tall Texans Series